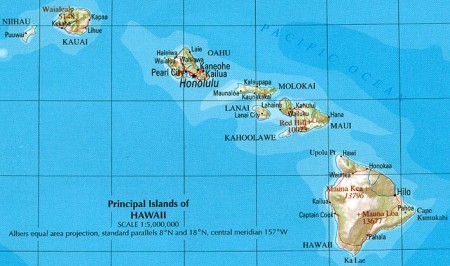 China has had enough with diplomacy.
Shortly after China's president Xi Jinping warned that "a conflict between China and United States will definitely be a disaster for the two countries and the world" a seemingly tone-deaf US responded by unleashing even more military forces in China's back yard, and announcing it was developing new military tactics to deter China's slow but steady territorial advances in the South China Sea, including more aggressive use of surveillance aircraft and naval operations near contested areas. The message was clear: pleasantries are great, but immediately halt any territorial ambitions which impact American allies in the region.
Well, China responded, but not in the way that the US may have wanted. According to Bloomberg, China sent a surveillance vessel to waters off Hawaii even as the country participated for the first time in the world's largest international naval exercise led by the U.S. As of Friday, the ship was operating south of the Hawaiian island of Oahu, near the USS Ronald Reagan (CVN-76) carrier strike group (CSG) and the main body of the 50 ships participating in the exercise, several sources confirmed to USNI News.

(Read the rest of the story here…)