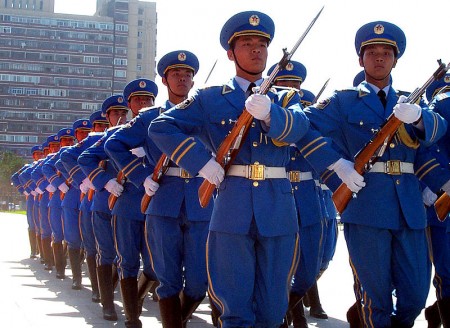 Demolition workers were forced to abandon attempts to strip a cross from a church in a city known as 'China's Jerusalem' after angry Christians forced their way through a blockade of armed guards.
The scuffles broke out as security guards carrying black batons and riot shields tried to stop members of Wenzhou's Guantou church from entering their place of worship to stop the cross's removal in the early hours of Wednesday morning.
The demolition team withdrew after congregants had retaken their church, one witness told The Telegraph.
"Five or six churchgoers were slightly injured since the security people used some violence," they added.
(Read the rest of the story here…)