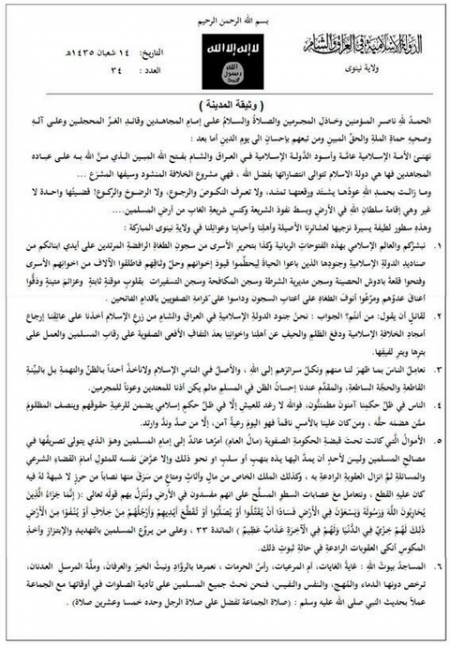 The Islamic State of Iraq and al-Shams (Isis) has imposed a strict set of Sharia laws on the citizens of Nineveh province just days after capturing the provincial capital of Mosul.
In a document circulating on social media attributed to the group, Isis warned tribal leaders and sheikhs not to "work with [the Iraqi] government and be traitors" while proclaiming that women should only go outside if absolutely necessary.
"For women, dress decently and wear wide clothes. Only go out if needed," read the document as translated by Al Aan TV reporter Jenan Moussa.
Further rules included bans on drugs, alcohol and cigarettes while public gatherings, the possession of guns and the carrying of flags not of the Islamic state were outlawed.
(Read the rest of the story here…)