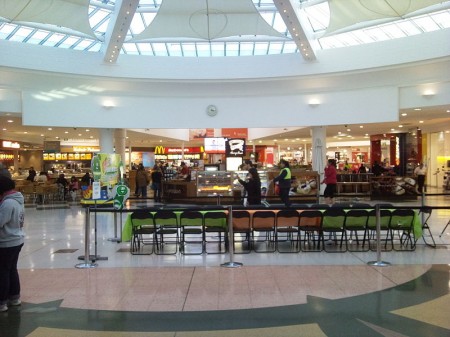 Managers of a shopping mall in Dublin, Georgia, who told a group of visitors they were not allowed to pray in the facility – not even over their lunches in the food court – are starting to backtrack after headlines exposed the policies of the facility owned by MCK Properties.
A report from WMAZ-TV in Macon, Georgia, late Tuesday said the owners no longer "have an issue" with people praying "privately and quietly."
They say their ban is on "congregating, soliciting or disturbances."
The Facebook page statement came after a group of mall walkers reported a different explanation.
According to a commentary from Fox News columnist Todd Starnes, whose latest book is "God Less America," the "Dublin Girls Run" group had been using the mall for their walking.
But gathering in a circle recently to start their session with prayer, they reported to Starnes, they found a security guard barreling toward them, telling them prayer was not allowed.
(Read the rest of the story here…)