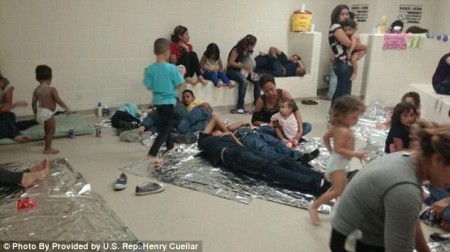 The federal government is in dire need of U.S. citizens willing to house the thousands of illegal immigrants who enter the country each week, and they are willing to pay them to do so.
The Texas-based nonprofit Catholic Charities is currently seeking out foster families for the migrants, most of whom come from Central America. Ruth Braiser, a spokeswoman for the organization, told Breitbart Texas that foster families can receive monthly payments for housing adult immigrants who are under 23-years-old.
"Most of our children are 15 to 17-years-old," she said. "But some stay in our program until they are 22-years-old; if they're still working on getting their high school diploma, they can stay until they're that age."
The revelation that some of the migrants receiving foster care are adults will likely come as a surprise to many; the mainstream media has largely portrayed the border crisis as involving only children and family units.
(Read the rest of the story here…)