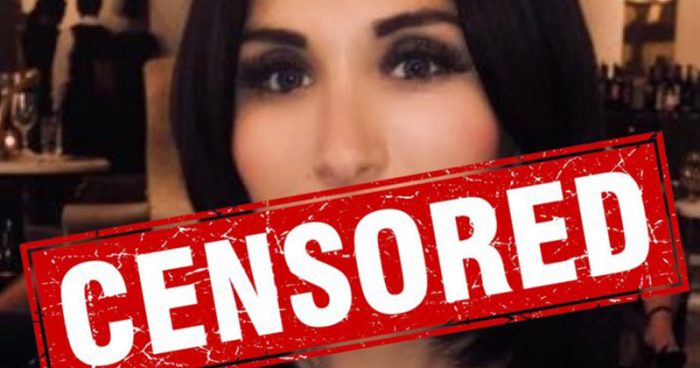 (Infowars) Former Project Veritas journalist, Laura Loomer, is the latest Conservative to be removed by Facebook after she confronted two Muslim candidates at a political event.
The Unpublishing of her Facebook page comes less than 24 hours after Ms. Loomer posted her video of her being assaulted by a soon-to-be-congresswoman while asking her questions at a political rally for U.S. Congressional candidate Ilhan Omar in Minnesota on Saturday.
MUST WATCH: I confronted Rashida Tlaib and Ilhan Omar, two Jihadi US candidates with connections to terror organizations.

They have both expressed hatred towards Jewish people, & are campaigning w/ pro-HAMAS Linda Sarsour, & CAIR, which is a terror org.@OzraeliAvi @debbie1ala pic.twitter.com/qbiJMjW0ge

— Laura Loomer (@LauraLoomer) August 12, 2018
Rashida Tlaib, a Palestinian Muslim, forcefully grabbed Laura Loomer, a Jewish independent journalist, then took her phone when Loomer approached her with questions that the congresswoman would not answer.
According to prominent attorney, Jared Beck, after watching the video says it is assault and battery, as well as, the felonious taking and removing of another's personal property with the intent of depriving the true owner of it, or attempted theft.