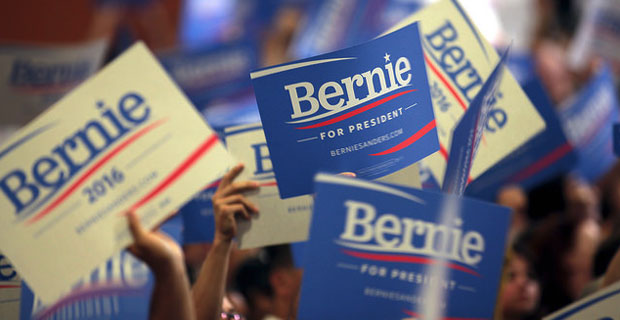 Hillary Clinton is looking set to sew up the Democratic presidential nomination on Super Tuesday as polls show her leading Bernie Sanders 2-1 in key states.
It comes after Clinton coasted to a win in South Carolina on Saturday, beating Sanders by a staggering 50 points as a record-breaking number of black voters came out to support her.
Meanwhile, Sanders remained optimistic on the campaign trail despite admitting 'we got decimated' in the Palmetto State.
According to a trio of new NBC News/Wall Street Journal/Marist polls, Clinton is leading in the Super Tuesday states of Georgia, Texas and Tennessee.
(Read the rest of the story here…)