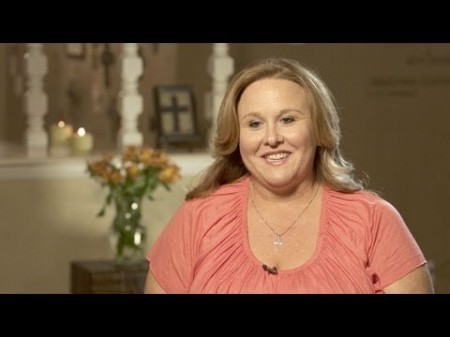 During a relatively minor surgery, one woman took an amazing nine minute journey into heaven which restored her faith in God.  What she has to say about what she experienced is encouraging believers all over the globe…
On December 10, 2009, Crystal McVea, a thirty-two-year-old mother of four, stopped breathing. Her face turned a dark shade of blue, then black. Her mother screamed for help, and a nurse tried to revive her . . . to no avail. Today, Crystal does not remember what happened in that hospital room during the nine minutes she was unconscious and unable to breathe on her own. She has no memory of the panic and the rushing nurses and the loud cries of "Code Blue." She simply remembers drifting off.

And she remembers waking up in heaven. For most of Crystal's broken life, she felt utterly beyond the reach of God— if God was even real. Then came December 10—and the nine minutes that changed everything.
Check out the video posted below.  It just might change how you view what is coming after this life…
You can read more about her extraordinary journey in her new book entitled "
Waking Up in Heaven: A True Story of Brokenness, Heaven, and Life Again
".