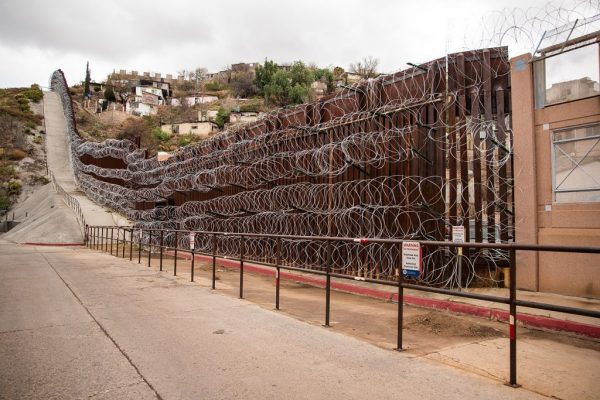 On Wednesday, the House and the Senate both passed a massive 1,159 page spending bill that they were given less than 24 hours to read. There was a concerted effort by the leadership of both parties to rush this bill through before the American people could be mobilized to oppose it. We are being told that this spending package represents a compromise, but as you will see below, the wording of the bill is so restrictive that it is going to make it just about impossible for President Trump to get anything built on the border. At this point I think that Trump is counting on declaring a national emergency in order to get his wall built, but the moment he does that the Democrats plan to tie him up in court indefinitely.
Before we get to the details of this bill, let's talk about how ridiculous this legislative process has been. During her first term as speaker of the House, Nancy Pelosi often rushed through enormous pieces of legislation without giving anyone time to actually read what was in them, and now she is doing it again.
This 1,159 page spending bill had an average of approximately 200 words per page, and as Breitbart has pointed out, a "fast reader" could get through such a document in about 40 hours…
The document has roughly 200 words per page — ensuring that a fast reader would need 40 hours just to reach to the end of the huge document, providing they did not stop to take notes, compare the text to existing laws, eat, or sleep.
But members of Congress were not given 40 hours. Instead, they had the bill for about 18 hours before they were expected to vote on it.
Needless to say, nobody that voted on this bill read the entire thing.
That should have been reason enough to vote no on this bill, and yet this bill overwhelmingly passed in both chambers.
You can find a list of all the members of the House of Representatives that voted yes on this bill right here. When the next election comes along, it is your job to hold them accountable.
We were told that this bill would include 1.375 billion dollars for Trump's wall, but that is not true.
In the bill, it specifically says that the 1.375 billion dollars is for "the construction of primary pedestrian fencing".

So there will be no concrete wall. Instead, it will just be the kind of pedestrian fencing that both Bush and Obama built.
In addition, the bill specifically says that this fencing can only be put up "in the Rio Grande Valley Sector".
So why is construction of the fencing limited to that one area in Texas?
Well, the bill also contains a provision that gives Democratic lawmakers in those Texas border towns the power to block construction of the fencing…
One poison pill would allow Democratic legislators in Texas border towns to block the construction of the 55 miles of border walls approved in the legislation.

A second poison pill would allow illegal migrants in the United State to get a legal shield against deportation by declaring their willingness to "sponsor" a teenager or child trafficked from Central America. Many the so-called "Unaccompanied Alien Children" who are being smuggled up to the United States by the cartels are the children or relatives of illegals who have already sneaked into the U.S.
These are the five border towns that Trump would need to get approval from, and they are all run by Democrats…
-Roma
-Rio Grande City
-Escobares
-La Grulla
-Salineno
In addition, the bill specifically says that no construction can take place "while consultations are continuing" with local officials.
On top of everything else, the bill also requires a public comment period of at least 60 days before construction can begin…
It is not just local elected officials who have to approve of border wall construction, though. The spending bill mandates DHS open a public comment period by July, giving the public at least 60 days to voice opinions about the construction of a barrier in their county.
In essence, the wording of this bill all but ensures that nothing is going to get built on the border before the 2020 presidential election.
The Democrats have done a masterful job of achieving their goals once again, and Republican leadership in Congress got played like a fiddle.
Our government is incredibly broken, and we desperately need to clean house.
The bill also puts all sorts of new restrictions on ICE. For example, it mandates a reduction in the number of ICE detention beds from 49,060 to 40,520 by the end of the fiscal year, and this is going to force ICE to "catch and release" a whole lot more illegal immigrants.
I could go on and on, but hopefully you get the point. This bill is a complete and utter nightmare, and President Trump should veto it. But the White House has already announced that Trump will sign the bill…
Moments after McConnell's remarks, White House press secretary Sarah Huckabee Sanders confirmed in a statement that the president will sign the funding bill and take executive action to build the wall. "President Trump will sign the government funding bill, and as he has stated before, he will also take other executive action – including a national emergency – to ensure we stop the national security and humanitarian crisis at the border. The President is once again delivering on his promise to build the wall, protect the border, and secure our great country," Sanders said.
Year after year, there are showdowns over spending in Congress.
And year after year, the Democrats always get what they want in the end.
The Republicans are playing checkers while the Democrats are playing chess, and meanwhile our entire country is going down the tubes.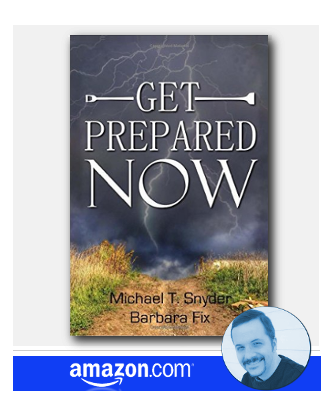 About the author: Michael Snyder is a nationally-syndicated writer, media personality and political activist. He is the author of four books including Get Prepared Now, The Beginning Of The End and Living A Life That Really Matters. His articles are originally published on The Economic Collapse Blog, End Of The American Dream and The Most Important News. From there, his articles are republished on dozens of other prominent websites. If you would like to republish his articles, please feel free to do so. The more people that see this information the better, and we need to wake more people up while there is still time.