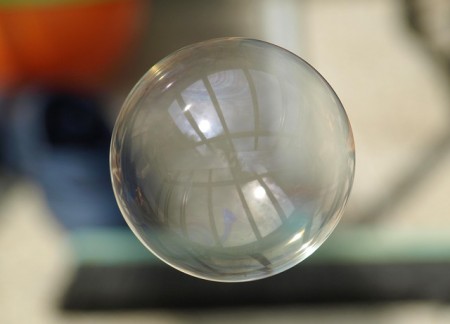 Derivatives that helped inflate the 2007 credit bubble are being remade for a new generation.
JPMorgan Chase & Co. is offering a swap contract tied to a speculative-grade loan index that makes it easier for investors to wager on the debt. Goldman Sachs Group Inc. is planning as much as 10 billion euros ($13.4 billion) of structured investments that bundle debt into top-rated securities, while ProShares last week started offering exchange-traded funds backed by credit-default swaps on company debt.
Wall Street is starting to return to the financial innovation that helped extend the debt rally seven years ago before exacerbating the worst financial crisis since the Great Depression. The instruments are springing back to life as investors seek new ways to boost returns that are being suppressed by central bank stimulus. At the same time, they're allowing hedge funds and other investors to bet more cheaply on a plunge after a 145 percent rally in junk bonds since 2008.
"The true sign of a top is when you have these new structures piling up," said Lawrence McDonald, a chief strategist at Newedge USA LLC, and author of the book "A Colossal Failure of Common Sense" about the 2008 demise of Lehman Brothers Holdings Inc. "At the top of the market in 2007, there were these types of innovation and many investors didn't realize about it at that time. These products are a clear risk indicator."
(Read the rest of the story here…)