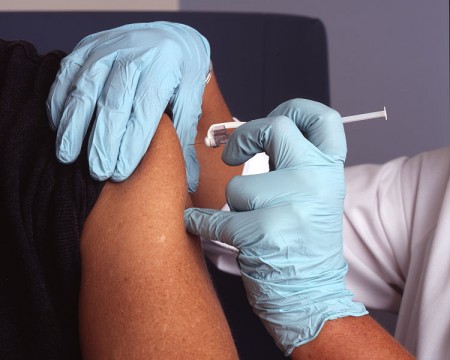 A United Nations sponsored measles vaccine program in northern Syria resulted in 36 children suffering "excruciating deaths," according to doctors in the area held by U.S. and Saudi mercenaries who are administering the program.
Infants given the poisoned vaccine experienced rapidly falling heart rates and turned blue.
Anti-Assad activists blamed the Syrian government and accused it of spiking the vaccines with cyanide. The mercenaries previously accused the Syrian government of launching a chemical weapons attack in the Damascus suburb of Ghouta. It was later discovered the so-called rebels had in fact launched the attack.
There were conflicting figures of the number of dead in the towns of Jirjanaz and Maaret al-Nouman in the northeastern province of Idlib, according to news reports.
In addition to the 36 reported deaths, dozens of other children fell seriously ill.
(Read the rest of the story here…)