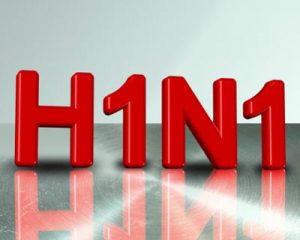 The most important news for Tuesday, November 24rd, 2009…..
Dozens and dozens of very serious adverse reactions to the H1N1 swine flu vaccine are going unreported by the mainstream media.
Canadian doctors have been advised not to use a batch of 170,000 swine flu vaccines after reports of serious reactions among recipients.
Arlene Connin's stepson Jordan McFarland developed Guillain-Barre syndrome after getting the swine flu vaccine. He is now in a wheelchair.
Residents of France are being told not to bother showing up at swine flu vaccine centers unless they have an individually-tailored vaccine coupon — based on employment and social security data — which will determine which swine flu vaccine that particular person gets.
An unconfirmed email out of Belarus indicates that the H1N1 flu outbreak there may be much worse than officially reported.
There is now video up on YouTube of the Iowa doctor who reported that victims of H1N1 that were dying there had lungs that were filling up with blood.
The World Health Organization is warning of a possible resurgence of the H5N1 bird flu amid new cases of the disease in poultry in Egypt, Indonesia, Thailand and Vietnam.
As the myth of global warming is increasingly exposed, more Americans than ever are directly confronting Al Gore when he makes public appearances.
According to the Government Accountability Office, 78 percent of the federal spending authorized by Barack Obama's "stimulus" bill had not yet been spent by the end of fiscal 2009.
Even the mainstream media is acknowledging that the American public is increasingly turning against the Federal Reserve.
In an almost inconceivable move, checks are to be abolished under controversial plans being drawn up by U.K. bankers.
As the U.S. disarms, Russia is making the modernization of its nuclear deterrent and military a top national priority through 2020.
It has been revealed that members of the new U.S. administration of President George W. Bush were already discussing "regime change" in Iraq two years before the invasion of 2003.
Senior government officials in the U.K. have revealed that police are arresting innocent people in order to get their hands on as many DNA samples as possible.
Who is Herman Van Rompuy?  He is the very first President of Europe.
Why is China pumping millions of dollars into Afghanistan?
Is imported Chinese drywall emitting hydrogen sulfide gas in U.S. homes?
One car accident victim was in a coma for 23 years but could hear everything that was going on around him and had no way to communicate with anyone.
Do traffic fumes play a role in the onset of dementia?
A woman on sick leave for depression says that she will fight an insurance company's decision to cut her benefits after her agent found photos on Facebook of her vacationing, at a bar and at a party.
One nun who worked closely with him is claiming that Pope John Paul II regularly whipped himself in a sign of "remorse for his sins".
On Monday, Lou Dobbs said that he is seriously considering a run for the White House in 2012.
What a shock – the chief executive of JP Morgan Chase is being discussed as a potential successor to Timothy Geithner when the current U.S. Treasury Secretary decides to hang up his hat.
The world's biggest animal sacrifice has begun with the killing of the first of more than 250,000 animals as part of a Hindu festival in the village of Bariyapur.
Best Buy – the retail giant that will not allow the words "Merry Christmas" in its advertising – has no problem wishing people a "Happy Eid al-Adha" – an important Muslim holiday.
The online role playing game World of Warcraft has created a thriving online market for virtual items that has even spawned sweat shops in China.
Now Hollywood is making movies where the hero kids are cheering is actually a Greek demigod?
Lastly, scientists at one conference are so excited about life extension technologies that they are saying that if you are under age 30, it is likely that you will be able to live as long as you want.