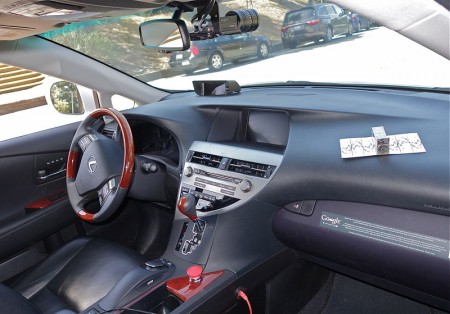 Driverless cars will start appearing on British roads next year, ministers will announce on Wednesday.
The Government wants to change the rules to allow companies to start running trials of cars that do not need a human driver on UK streets, industry sources said.
It means the first computer-controlled vehicles will be seen on quiet British streets by January next year.
Ministers will update the law to ensure that driverless cars can take to the streets – a move which will require a change in the Highway Code.
(Read the rest of the story here…)