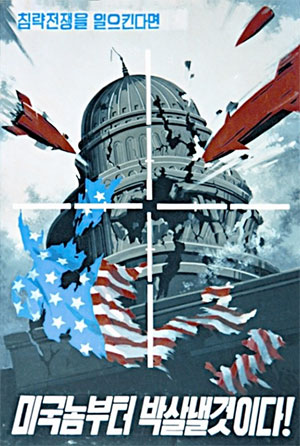 North Korea is systematically purging its disabled population by making them disappear from public sight, subjecting them to chemical weapons tests and castrating them, defectors claimed today.
Ji Seong-ho, 32, who escaped after he himself suffered horrific treatment after losing a leg and hand, said the Kim Jong-un's regime felt 'humiliated' by them.
He claims babies with mental and physical disabilities are routinely snatched from hospitals and left to suffer 'indescribable things' until they die.
Two other defectors also told him of a village in a remote mountain region that had been effectively turned into an asylum to house people with dwarfism.
Mr Ji, who is researching a book on the abuse of North Korea's disabled population, said: 'They were forbidden to leave.
'The men were castrated so they would become extinct. There's no-one left there by now.'
(Read the rest of the story here…)