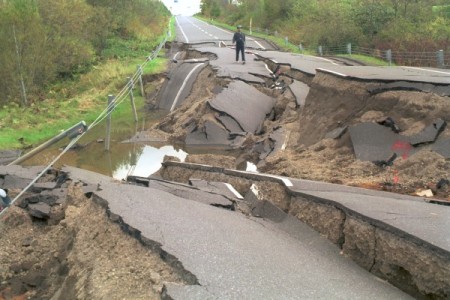 No, it's not your imagination: The Los Angeles area is feeling more earthquakes this year.
After a relatively quiet period of seismic activity in the Los Angeles area, the last five months have been marked by five earthquakes larger than 4.0. That hasn't occurred since 1994, the year of the destructive Northridge earthquake that produced 53 such temblors.
Over the next two decades, there were some years that passed without a single quake 4.0 or greater.
Earthquake experts said 2014 is clearly a year of increased seismic activity, but they said it's hard to know whether the recent string of quakes suggests that a larger one is on the way.
(Read the rest of the story here…)