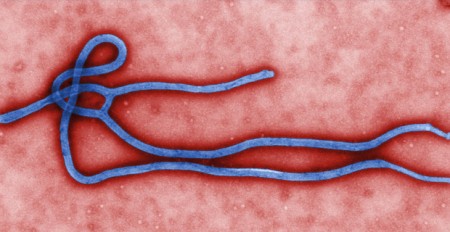 The virus that has infected nearly 10,000 people in West Africa and killed over 3,000 so far this year may now be in America.
Multiple news sources are reporting that an individual showing symptoms of the Ebola virus has been admitted to a hospital in Dallas, Texas. The patient, whose travel history suggests he or she may have been exposed to the virus, has been isolated and Texas Health Presbyterian Hospital of Dallas says it is following testing and quarantine procedures outlined by the Centers for Disease Control.
Test samples have been sent to the CDC and preliminary test results are expected Tuesday morning.
In a statement released Monday evening, a spokesperson for Texas Health Presbyterian Hospital Dallas said the patient is undergoing evaluation for Ebola based on the patient's symptoms and recent travel history.

Further details on the patient were not released due to medical confidentiality and personal privacy reasons.

"The hospital is following all Centers for Disease Control and Texas Department of Heath recommendations to ensure the safety of patients, hospital staff, volunteers, physicians and visitors," according to the hospital's statement. (Source: NBC DFW & MyFox)
Over the past month several patients have been admitted to U.S. hospitals in California, New York, and Georgia reporting symptoms similar to Ebola but test results in all cases have thus far shown negative for the virus.
(Read the rest of the story here…)