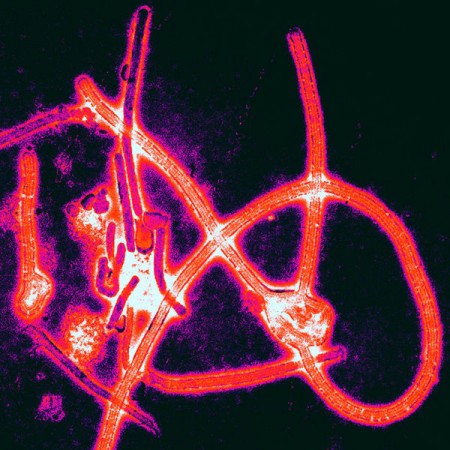 The Ebola outbreak in West Africa is the deadliest ever seen and the virus is raging ''totally out of control,'' an official with Doctors Without Borders said Friday. The virus, which causes a particularly nasty form of hemorrhagic fever, has killed 337 people out of 528 infected, the World Health Organization says — making it by far the biggest and deadliest outbreak of Ebola since it was first identified in 1976.
''The reality is clear that the epidemic is now in a second wave,'' Bart Janssens, operations director for Doctors Without Borders in Brussels, told the AP. ''And, for me, it is totally out of control.''
The virus has been spreading since spring in three West African countries with fluid borders — Guinea, Sierra Leone and Liberia. The biggest outbreak affected 425 people in Uganda in 2000, killing 224 of them. There's no good treatment and no cure for Ebola, which is highly transmissible.
(Read the rest of the story here…)