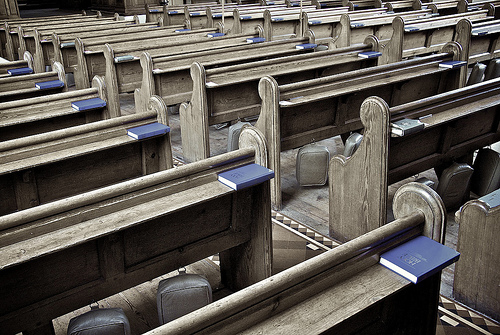 Episcopalians have voted to allow religious weddings for same-sex couples, just days after the U.S. Supreme Court legalized same-sex marriage nationwide.
The vote came Wednesday in Salt Lake City at the denomination's national assembly. The measure passed by an overwhelming margin in the House of Deputies, the voting body of clergy and lay people at the meeting. The day before, the House of Bishops had approved the resolution, 129-26 with five abstaining.
"Rapid changes in civil law concerning marriage in the United States, along with the responses received as part of the SCLM church-wide consultation process, indicate a need for equivalent proper liturgies in jurisdictions where same-sex marriage is legal," according to a statement on the church's website.
(Read the rest of the story here…)