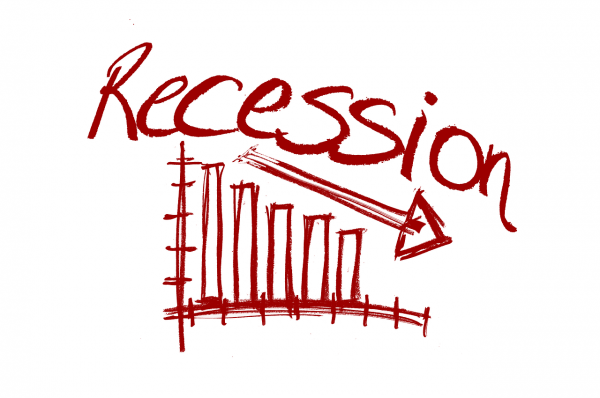 Not since 2008 have we seen so much bad economic data come rolling in all at the same time. Even without a war with Iran, which by the way is looking increasingly likely with each passing day, it definitely appears that the U.S. economy is steamrolling toward recession territory. The employment numbers for last month were abysmal, global trade has collapsed to the lowest level that we have seen since the last recession, and manufacturing numbers just keep getting worse and worse. In fact, the New York Fed's Empire State manufacturing index just suffered the worst one month decline in history…
The New York Fed's Empire State business conditions index took a sharp turn for the worse in June, falling into negative territory for the first time in more than two years.

The Empire State manufacturing index plummeted 26.4 points to negative 8.6 in June, the New York Fed said Monday. That's a record decline. Economists had expected a reading of positive 10, according to a survey by Econoday.
Not even during the last recession did we witness a plunge of that magnitude.
And other measures of U.S. manufacturing activity are also "sinking steadily"…
And it's not the only indicator showing a turn for the worse: Others, including the Federal Reserve Bank of Philadelphia's Manufacturing Business Outlook Survey, have also been sinking steadily.
When you step back and look at the big picture, it becomes quite clear what is happening.
At this point, it is simply not possible for anyone to credibly claim that the U.S. economy is still in good shape. All of the numbers are pointing in the same direction, and Morgan Stanley's chief US equity strategist Michael Wilson made this point exceedingly well on Monday…
Decelerations and disappointments are mounting:

Cass Freight Index
Retailer earnings
Durable goods orders
Capital spending
PMIs
May payrolls
Semiconductor inventories
Oil demand
Restaurant performance indices…

and our own Morgan Stanley Business Conditions Index (MSBCI). Looking at the MSBCI in particular, the headline metric showed the biggest one-month drop in its history going back to 2002 and very close to its lowest absolute reading since December 2008.

This index has a tight relationship with ISM new orders and analyst earnings revisions breadth. Our analysis shows downside risk to ISM new orders (25% y/y), S&P earnings revisions breadth (6-13%) and the S&P 500 y/y (8%) if historical links hold.
For much more on the collapse of the MSBCI, please see my previous article entitled "Morgan Stanley's Business Conditions Index Just Suffered The Biggest One Month Decline In History".
Many analysts are pointing out that our economic problems really seemed to start accelerating once trade negotiations with China completely broke down, and this is true.
If the U.S. and China could find a way to reach a trade agreement, that would be a tremendous short-term boost to the economy at a time when we desperately need it.
But that isn't going to happen unless President Trump completely caves in. Because at this point the Chinese are extremely angry, and they are definitely in no mood to compromise. In fact, one Chinese editorial that was recently published boldly declared that they are ready "to fight it out till the end"…
"China will not be afraid of any threats or pressure the United States is making that may escalate economic and trade frictions. China has no choice, nor escape route, and will just have to fight it out till the end," the Qiushi commentary said. "No one, no force should underestimate and belittle the steel will of the Chinese people and its strength and tenacity to fight a war."
When Americans are deeply suffering during the next recession, will they be willing to "fight it out till the end" like the Chinese are?
And if a trade war with China wasn't enough, now we also have a trade war with India to deal with. In fact, India just hit U.S. exports with a wave of very large tariffs…
India just increased tariffs on US exports, dealing another blow to fragile global trade.

The tariffs on several US products will go into effect on June 16, India's Finance Ministry said in a statement Saturday. The goods targeted include American apples — which will be hit with a 70% tariff — as well as almonds, lentils and several chemical products.
Of course these tariffs were in retaliation for the tariffs that we hit India with after Trump kicked them out of a preferential trade program…
The two countries exchange goods and services worth about $142 billion a year, but the relationship has soured in recent weeks after the Trump administration ended India's participation in a preferential trade program earlier this month. The program exempted Indian goods worth more than $6 billion from US import duties in 2018.
We were certainly heading for a recession even without these trade conflicts, but without a doubt they have made things substantially worse.
And now is definitely not a good time for a recession, because much of the country is completely and utterly unprepared for any sort of an economic downturn. The following comes from an opinion piece authored by William Spriggs…
One oft-cited statistic points to just how unstable the finances of most Americans are: nearly 40 percent of households could not withstand an unexpected expenditure of $400 — the cost of just one medical bill or car repair.

The most unnerving point to keep in mind is that we are even less prepared for a sudden slowing of the economy than we were before the Great Recession of 2008.
During the relatively stable economic times of the past few years, Americans should have been preparing instead of partying.
But instead, most Americans bought into the myth that our massively bloated debt-fueled standard of living could be perpetuated indefinitely.
So now a crisis is coming which many believe is going to be even worse than what we experienced in 2008, and most of us are going to be completely blindsided by it.
About the author: Michael Snyder is a nationally-syndicated writer, media personality and political activist. He is the author of four books including Get Prepared Now, The Beginning Of The End and Living A Life That Really Matters. His articles are originally published on The Economic Collapse Blog, End Of The American Dream and The Most Important News. From there, his articles are republished on dozens of other prominent websites. If you would like to republish his articles, please feel free to do so. The more people that see this information the better, and we need to wake more people up while there is still time.