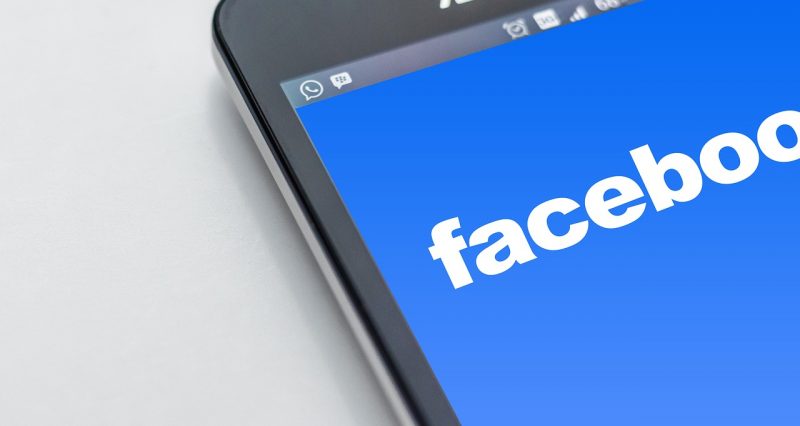 When you get big enough, it can be tempting to believe that you can treat those that you do not like any way that you want.  But if you treat people like garbage long enough, it is going to bite you in the rear end.  Executives at Facebook apparently thought that they could viciously shut down free expression on their various platforms without damaging their financial performance.  Well, they were wrong.  Vast hordes of really good people have been leaving Facebook and Instagram permanently, but for a while growth from overseas was balancing that out.  Now overseas growth is drying up, and the latest numbers the company just released were do disastrous that it caused a violent reaction on Wall Street.  In fact, Facebook just had the single worst day that any company has ever had in the history of the stock market…
The 26.4% wipeout in Meta Platforms, as Facebook's owner is now known, erased more than $230 billion in market value, easily the biggest one-day loss in history for a U.S. company. The stocks of other social media companies including Twitter and Snap also fell.

Because Meta is valued so highly, a big swing in its stock price can also sink or lift broader market indexes. The S&P 500 fell 2.4%, its biggest drop in nearly a year. The tech-focused Nasdaq composite gave up 3.7%, its biggest loss since September 2020. The Dow Jones Industrial Average, which does not include Meta Platforms, fell 1.5%.
And it wasn't as if Facebook just squeaked past the old record.
If you can believe it, Facebook actually surpassed the old single day record by more than 50 billion dollars…
Facebook parent Meta lost more than $237 billion in value Thursday. That's the biggest one-day drop in value in the history of the U.S. stock market.

Meta's plunge, based on a weaker-than-expected revenue forecast, topped the prior record set by Apple, when it lost $182 billion in market value in September 2020.
Let me try to put this into perspective.
The amount of market value that Facebook lost on Thursday is almost equivalent to the entire value of Disney.
Needless to say, it was a very rough day for Mark Zuckerberg as well.  The value of his fortune declined by over $30,000,000,000…
It's also a tough day for Meta CEO Mark Zuckerberg, who is by far the company's largest individual shareholder. Zuckerberg owned more than 398 million Meta shares, or 14.2% of the company's total outstanding shares, according to an SEC filing from February 2021, the most recent filing available.

As Meta's share price plummeted Thursday, the value of Zuckerberg's stake in the company dropped by more than $30 billion.
Could you imagine losing more than 30 billion dollars on a single day?
We are being told that the number of people logging in to Facebook on a daily basis has dropped for the first time ever.
But the truth is that the company has been reporting troubling numbers in North America for a very long time.
Facebook is slowly dying, and now Wall Street is finally starting to wake up to that fact.
Mark Zuckerberg is blaming the decline in users on TikTok and other apps…
'People have a lot of choices for how they want to spend their time, and apps like TikTok are growing very quickly,' Zuckerberg said during an earnings call Wednesday, according to the Washington Post.
He actually makes a valid point.
There are millions of things to do on the Internet now.
So why should people spend countless hours on Facebook where they will be banned, shadowbanned, censored or put in "Facebook jail" any time that they dare to utter any opinions that deviate even slightly from the corporate-controlled narratives that we are all being told that we must believe now?
There are tens of millions of people in this country that still remember "freedom of speech", and those people absolutely hate what Facebook has become.
But instead of learning from their mistakes, Facebook just keeps ramping up the censorship.  In fact, Facebook just banned a group that was organizing a convoy to Washington D.C. that will be similar to the convoy that has made headlines all over the globe up in Canada…
American truckers are following Canada's lead and organizing a protest against vaccine mandates. The U.S. group's Facebook page, however, was removed early Wednesday in a move that the organizer called "censorship at its finest."

The group, titled "Convoy to D.C. 2022," acted as a place for truckers to plan and coordinate their trek from California to Washington, D.C.

Jeremy Johnson, who set up the Facebook group, said his personal account was also removed, prompting him to contact a civil rights attorney to discuss the next steps.
Why would Facebook do that?
That group was not breaking any laws.
They were not advocating any violence.
There was absolutely no reason to ban that group, but Facebook did it anyway because they don't like what they represent.
So now even more people will leave Facebook on a permanent basis.
In a desperate attempt to create a positive future for the company, Facebook has been pouring billions of dollars into creating their version of a "metaverse"…
The company's expenses were skyrocketing as it poured $10 billion in augmented and virtual reality hardware to build its "metaverse."
Unfortunately for Facebook, so far things in the "metaverse" aren't going very well…
A woman has said she was virtually 'gang raped' in the Metaverse and that new technologies made it feel like real life.

Nina Jane Patel, the vice president of research for a rival metaverse company, claims she was 'verbally and sexually harassed' and even 'virtually gang raped' by a group of men within 60 seconds of logging into 'Horizon Venues', a VR world owned by Meta (formerly Facebook)
As Facebook keeps driving good people away, soon the only customers they will have left are freaks, sickos, perverts, predators and self-entitled political activists that are thrilled that Facebook has gotten rid of all the people that they hate.
Executives at Facebook really are killing the goose that lays the golden egg.  If they would have just left us all alone and would have allowed a reasonable level of free speech on their platforms, they could have raked in giant mountains of cash for ages.
But now they are literally destroying their own company, and it is truly a great tragedy.
In the old days, Facebook was such a wonderful tool for spreading the truth.  But now tools such as Facebook have almost entirely dried up, and so I need your help to spread the truth to as many people as possible.
Prior to the 2016 election, just about every article that I shared would instantly get hundreds of likes and shares on Facebook.  Sadly, those days are long gone.  At this point, Facebook is extremely careful not to let my kind of content go viral.
Facebook thought that they would be able to get away with treating all of us really badly, but now they are reaping what they have sown, and the future of the company appears to be exceedingly bleak.
***It is finally here! Michael's new book entitled "7 Year Apocalypse" is now available in paperback and for the Kindle on Amazon.***
About the Author: My name is Michael Snyder and my brand new book entitled "7 Year Apocalypse" is now available on Amazon.com.  During this season, I would like to encourage you to send digital copies of my new book to your family and friends as gifts.  That will help to support the work that I am doing, and it will help to multiply the impact of the book.  In addition to my new book I have written five other books that are available on Amazon.com including  "Lost Prophecies Of The Future Of America", "The Beginning Of The End", "Get Prepared Now", and "Living A Life That Really Matters". (#CommissionsEarned)  By purchasing the books you help to support the work that my wife and I are doing, and by giving it to others you help to multiply the impact that we are having on people all over the globe.  I have published thousands of articles on The Economic Collapse Blog, End Of The American Dream and The Most Important News, and the articles that I publish on those sites are republished on dozens of other prominent websites all over the globe.  I always freely and happily allow others to republish my articles on their own websites, but I also ask that they include this "About the Author" section with each article.  The material contained in this article is for general information purposes only, and readers should consult licensed professionals before making any legal, business, financial or health decisions.  I encourage you to follow me on social media on Facebook and Twitter, and any way that you can share these articles with others is a great help.  During these very challenging times, people will need hope more than ever before, and it is our goal to share the gospel of Jesus Christ with as many people as we possibly can.