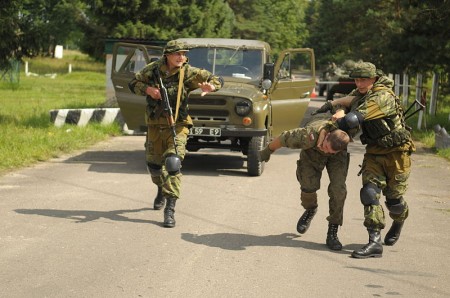 Ukrainian government forces battled separatists with artillery and automatic weapons on Wednesday in a second day of fighting in and around Slaviansk, forcing many residents to flee.
The Kiev government, trying to break rebellions by pro-Russia militias, said over 300 rebels had been killed in the past 24 hours in the "anti-terrorist operation" centered on the eastern town, a strategically located separatist stronghold.
Rebels denied this, saying losses among the Ukrainian forces during an offensive begun on Tuesday exceeded theirs.
(Read the rest of the story here…)