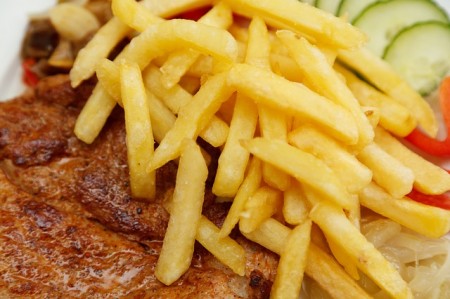 A Sanford, Florida police officer was fired after he taunted a jailed inmate with McDonald's french fries and later threatened the inmate with his service Taser while the inmate washed his patrol car, The Orlando Sentinel reported.
Nine-year-veteran Mickey Hinkley was placed on administrative leave when his superiors discovered the incidents on June 4, 2014, but was only fired yesterday after an investigation determined that he had violated departmental policy.
According to police documents obtained by The Sentinel, Hinkley forced inmate Victor Gonzaga Rivera to wash his patrol car. When Hinkley complained that Rivera had not put enough "tire shine" on his wheels, he also activated his service Taser, which caused an afraid Rivera to take off running.
(Read the rest of the story here…)