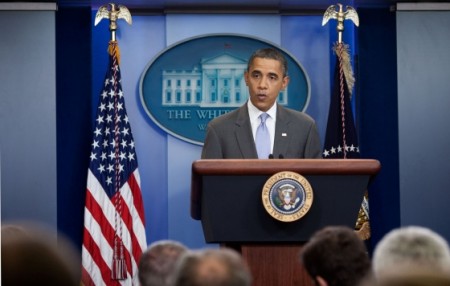 U.S. ground troops attempted but failed to rescue several American hostages in Syria, the Pentagon announced Wednesday.
"This operation involved air and ground components and was focused on a particular captor network within" territory controlled by the militant group Islamic State, Rear Adm. John Kirby, Pentagon press secretary, said in a statement. "Unfortunately, the mission was not successful because the hostages were not present at the targeted location."
Journalist James Foley was one of those hostages included in the attempted rescue mission, a senior administration official said on condition of anonymity because Foley's identity was not authorized to be said publicly.
Foley was executed by the members of the Islamic State on Tuesday. The group displayed the execution by beheading in a video posted online.
(Read the rest of the story here…)