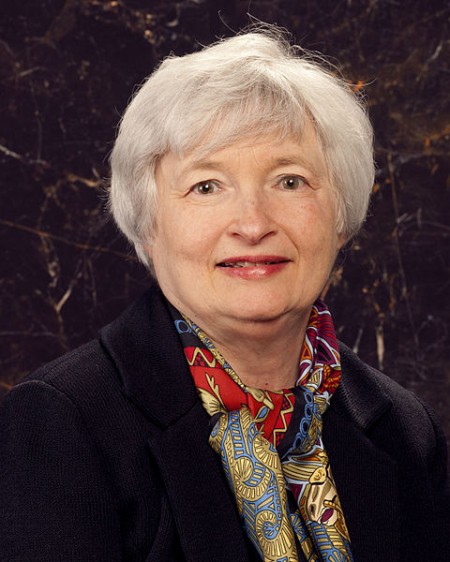 Markets are now anticipating a more hawkish tone from the Fed, but maybe not from Fed Chair Janet Yellen when she addresses the annual Jackson Hole symposium Friday.
Against the backdrop of the Grand Tetons in Wyoming, the Fed gathers Thursday and is expected to debate the health of the labor market. Minutes released Wednesday from the Fed's July meeting showed that officials discussed raising interest rates sooner, but they continue to disagree on how much the labor market is improving.
Stocks rose after the minutes were released, and the dollar and yields on shorter duration bonds also rose, as traders anticipated a Fed moving to hike rates. The Fed is in the process of unwinding its quantitative easing bond program, and is widely expected to move on raising rates in the middle of next year.
But the Fed broke new ground with its July meeting minutes, signaling that it is thinking about a return to normalcy and potential policy paths to get there. It noted that both employment and inflation are moving closer to mandated goals.
(Read the rest of the story here…)