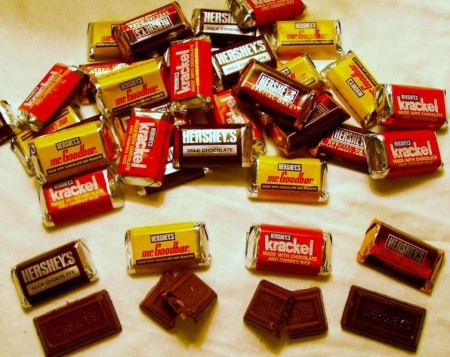 Hershey, for instance, announced it's raising prices by an average of 8 percent across the majority of its chocolate and snack portfolio in the U.S. Hershey makes Reese's, Kit Kat, Twizzlers and Ice Breakers gum and mints, among a multitude of other foods.
"Commodity spot prices for ingredients such as cocoa, dairy and nuts have increased meaningfully since the beginning of the year," a Hershey executive said in a statement.
Mars, the company behind M&Ms and Snickers, quickly followed, announcing a 7 percent increase in prices in North America for the first time since 2011.
It's not just chocolate.
Kraft revealed last week that it had raised prices on cheeses between 5 percent and 12 percent and many Oscar Meyer products by an average of 10 percent. It, too, blamed rising commodities prices.
"Beef, turkey and pork prices for our cold cuts have continued to increase and are at record highs as we speak," the company said.
(Read the rest of the story here…)