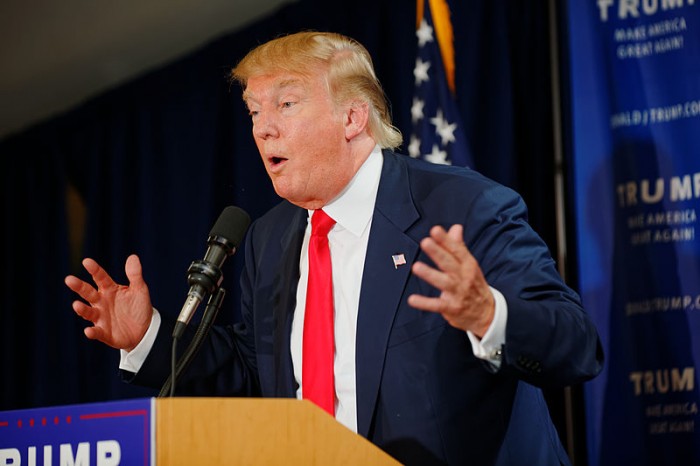 Businessman Donald Trump continues to gain ground in the race for the Republican nomination. What's more, the number of GOP primary voters saying they would at least consider backing Trump has more than doubled in the last two months. Meanwhile, support for Democratic frontrunner former Secretary of State Hillary Clinton remains high, despite sliding to its lowest yet.
These are some of the findings from the latest Fox News national poll on the 2016 presidential race.
Trump receives the backing of 26 percent of self-identified Republican primary voters — up from 18 percent in mid-July and 11 percent a month ago. That's not only the highest level of support for Trump, but it's also the highest any GOP candidate has received since the Fox poll began asking the question in December 2013.
(Read the rest of the story here…)