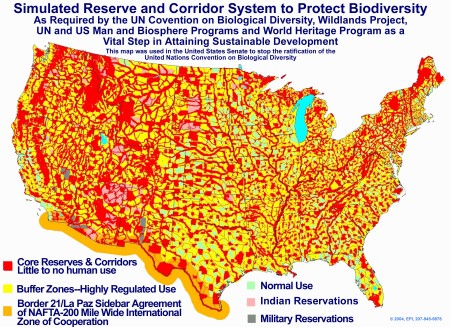 Climate change was created by the Club of Rome who stated that "in searching for a new enemy to unite us, we came up with the idea that pollution, the threat of global warming, water shortages, famine and the like would fit the bill. All these dangers are caused by human intervention and thus the real enemy, then, is humanity itself believed humanity requires a common motivation, namely a common adversary in order to realize world government. It does not matter if this common enemy is a real one or one invented for the purpose."
Eco-fascists have begun a 10 year initiative that strengthens partnerships between governments, alarmist scientists and investors to develop "opportunities of global environmental change and support transformation towards global sustainability in the coming decades." This new scheme is called Future Earth.
While phrases like Agenda 21 and Sustainable Development are becoming more "mainstream" the environmentalists who believe in eco-technology and controlling the world's population for the sake of protecting Gaia, the new buzz words "future earth" seem harmless enough – yet they simply hide behind the unassuming façade to coerce people into supporting the global domination plans of the UN.
*****
(Read the rest of the story here…)