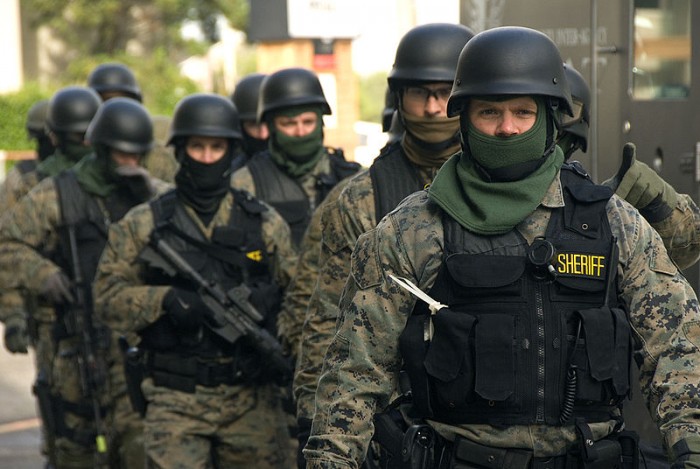 It really doesn't matter what you call them—the 1%, the elite, the controllers, the masterminds, the shadow government, the police state, the surveillance state, the military industrial complex—so long as you understand that while they are dealing the cards, the deck will always be stacked in their favor.
Incredibly, no matter how many times we see this played out, Americans continue to naively buy into the idea that it's our politics that divide us as a nation. As if there were really a difference between the Democrats and Republicans. As if the policies of George W. Bush were any different from those of Barack Obama. As if we weren't a nation of sheep being fattened for the kill by a ravenous government of wolves.
We're in trouble, folks, and changing the dealer won't save us: it's time to get out of the game.
We have relinquished control of our government to overlords who care nothing for our rights, our dignity or our humanity, and now we're saddled with an authoritarian regime that is deaf to our cries, dumb to our troubles, blind to our needs, and accountable to no one.
Even revelations of wrongdoing amount to little in the way of changes for the better.
(Read the rest of the story here…)