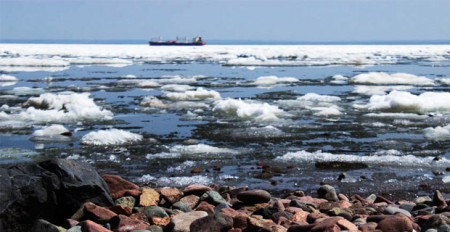 In complete contrast to the claims of "global warming," Lake Superior has experienced the highest concentration of ice in late May since modern satellite records began in 1980 and the ice coverage may even be the highest since at least 1897.
In comparison, reconstructed past records on the largest of the Great Lakes of North America show that ice coverage for May is typically far, far less and ice is almost unheard of for June, which is fast approaching.
The records also indicate that average April ice coverage for Lake Superior is usually 17%, but the lake was covered nearly 60% in ice last month.
None of these facts, of course, fit into the "global warming" rhetoric promoted by the White House, which has since rebranded "global warming" as "climate disruption" in an attempt to spin this year's record cold weather into its carbon tax agenda.
(Read the rest of the story here…)