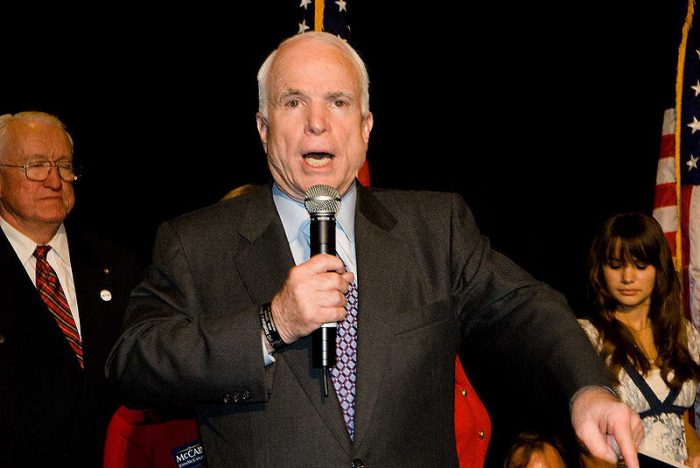 Fresh off of attacking President Trump and his supporters at a globalist security conference in Germany, John McCain is at it again, this time revealing what amounts to a declaration of war against both Trump and his tens of millions of supporters in a wide-ranging interview with the liberal New York Magazine.
The interview laughably starts with transparent nonsense by claiming that the infamous neocon "agonizes" over taking on a president who literally stands directly against everything McCain has worked for his entire political career.
McCain goes on to attack Trump and his supporters in a variety of different ways including the admittedly botched roll-out of the travel ban(thanks Priebus), his speech to the CIA, and supposed views on torture. (Keep in mind Trump has put people in power who have publicly stated that they are against the use of torture)
Shockingly, McCain actually claims that the admitted deep state disinformation concerning the election and Russia is actually more serious than terror attacks that killed dozens of Americans.
(Read the rest of the story here…)