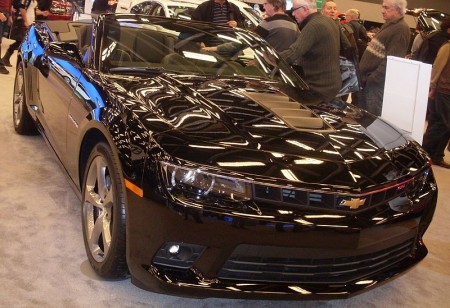 Another week, another massive GM recall, this time the bailed out company, which clearly is unable to build cars on the "first" attempt, announcing moments ago that it is recalling all current generation Chevvy Camaros "because a driver's knee can bump the key FOB and cause the key to inadvertently move out of the "run" position, with a corresponding reduction or loss of power." Supposedly, the issue, which may primarily affect drivers sitting close to the steering column (as opposed to?), was discovered by GM during internal testing following the ignition switch recall earlier this year.
Some truly divine comedy from GM:
"Discovering and acting on this issue quickly is an example of the new norm for product safety at GM," said Jeff Boyer, vice president of GM Global Safety.
One wonders how many wrongful death lawsuits are piling into the GM inbox as a result of GM "acting quickly" on what are now over 16 million recalls in 2014 alone!
(Read the rest of the story here…)