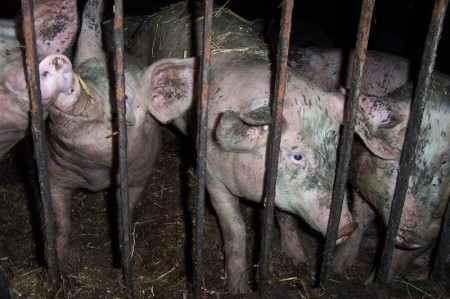 A pig virus that has killed more than 8 million American hogs is lifting pork prices. But there's more to think about than expensive ham and bacon.
The deadly Porcine Epidemic Diarrhea virus—also known as PEDv—can't be contracted by humans. The disease, however, has raised awareness about making agricultural animals, and the global nature of our food supply, more secure.
Some experts believe the virus entered the U.S. through Asia. On Friday, lawmakers focused on the safety of food and feed imports from China. And The U.S. Congressional-Executive Commission on China has scheduled a hearing for Tuesday, NBCNews.com reports.
(Read the rest of the story here…)