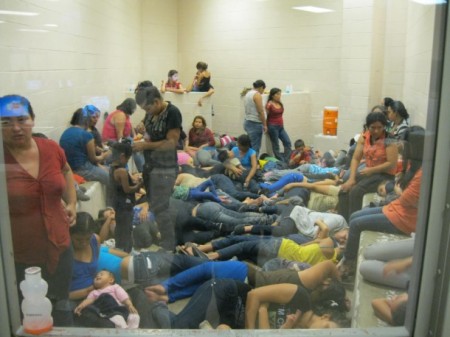 A massive 55,000-square-foot warehouse in Texas is the location the federal government has chosen to process the waves of unaccompanied migrant children showing up at the U.S. border, ABC News reports.
The original information on the warehouse was obtained by the Associated Press through a public records request.
The rate of illegal minors entering the U.S., who have been arrested since October, has increased 99 percent over the same period a year prior. The plans for the facility include four fence-enclosed pods, which will house around 1,000 children in total.
Critics say the Obama administration's promise to grant legal status to many young people who arrived in the U.S. illegally as children has triggered the influx.
"Minors will be staged here until processing is completed and then they (will be) moved to a different location," according to a fire protection engineering analysis submitted by the U.S. General Services Administration.
(Read the rest of the story here…)