Air raid sirens rang out in Greater Tel Aviv, and in Jerusalem, Kfar Saba and the Binyamina area on Tuesday evening, marking an increase in the Gazan rockets' range, on the first day of Operation Protective Edge.
An Iron Dome battery intercepted the incoming rocket over Tel Aviv. Hamas announced it had fired four M-75 rockets at the capital. Two loud thuds were heard in downtown Jerusalem shortly after the rocket warning siren went off at 9:56 p.m. Thousands of residents entered bomb shelters, while others remained outside and in cafés.
*****
Palestinian rockets continued to pound southern Israel throughout the day, with some 120 projectiles striking by the evening.
Iron Dome intercepted 23 rockets, shooting down rockets over Ashdod, Ashkelon and Gaza border communities.
The army began calling up the 40,000 reserve soldiers the cabinet approved for Operation Protective Edge, launched the previous night to stop the rocket fire from Gaza. IDF Chief of Staff Lt.-Gen. Benny Gantz asked for the 40,000 soldiers in order to replace conscripted forces in the West Bank, thereby enabling their deployment to the Gaza border.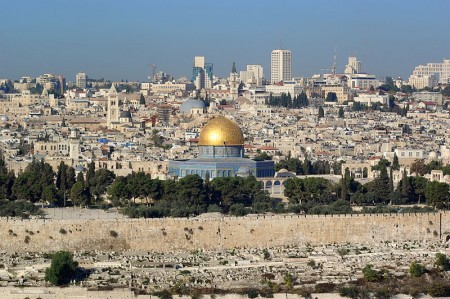 (Read the rest of the story here…)