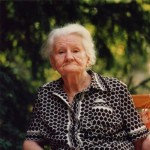 The most important news for Wednesday, July 22nd, 2009…..
As Barack Obama prepares to address the nation about his health reform plan tonight, most Americans have no idea that the health care bill would fund state vaccine teams to conduct "interventions" in private homes.
In addition, it is doubtful that Obama will tell the American people tonight why many are calling Obama's health plan the "Kill Grandma Bill".
Federal Reserve Chairman Ben Bernanke has launched a "more aggressive" campaign to defend the Fed's efforts to prop up the U.S. economy.
But may members of Congress are not buying what Bernanke is trying to sell.  At a recent hearing, Ron Paul absolutely blasted Bernanke and made this stunning statement to him: "The Federal Reserve in collaboration with the giant banks has created the greatest financial crisis the world has ever seen."
According to a new report, many of the large banks that got federal aid to support increased lending have instead used the money to make investments, repay debts or buy other banks.
The United States State Department has made it clear that they believe that Jewish neighborhoods in eastern Jerusalem are unwanted "settlements" which U.S. President Barack Obama has called "illegitimate".  Does the U.S. government have any idea about the history of Jerusalem at all?
It seems as though more nations than ever from all over the world are lining up to criticize Israel.
250 rabbis have signed a letter for Barack Obama telling him to keep his hands off of Jerusalem.
Many Jews are now contemplating whether or not it is now the right time to think about rebuilding the Temple in Jerusalem.
It has been confirmed that at least ten percent of the freshman class at the U.S. Coast Guard Academy has the swine flu.
Is the WHO moving forward in secrecy towards worldwide forced vaccination for the swine flu?
Researchers are now asking this question: Is aborted fetal DNA in vaccines linked to autism?
The Russian navy has declassified many of its UFO files, and these files seem to indicate that UFO sightings are very frequent in and around oceans and lakes.
The infamous Russian "coolant glutton" has died trying to break the world record.  They just aren't making people as smart as they used to.
Many are mourning the passing of Walter Cronkite, but the reality is that he was a huge promoter of abortion and gay marriage.
Many atheists are now choosing "de-baptism" as a way to renounce their faith in Christianity.
California's budget deal would release 27,000 prison inmates back on to the streets of California.  If you live in California, then you definitely need to visit our new personal security website.