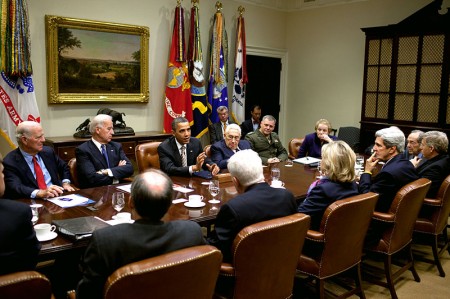 Henry Kissinger is at it again.  He just penned an article for the Wall Street Journal that discusses "the assembly of a New World Order", and he has a new book entitled "World Order" coming out in September.  The following are a couple of excerpts from the Wall Street Journal article…
The search for world order has long been defined almost exclusively by the concepts of Western societies. In the decades following World War II, the U.S.—strengthened in its economy and national confidence—began to take up the torch of international leadership and added a new dimension. A nation founded explicitly on an idea of free and representative governance, the U.S. identified its own rise with the spread of liberty and democracy and credited these forces with an ability to achieve just and lasting peace. The traditional European approach to order had viewed peoples and states as inherently competitive; to constrain the effects of their clashing ambitions, it relied on a balance of power and a concert of enlightened statesmen. The prevalent American view considered people inherently reasonable and inclined toward peaceful compromise and common sense; the spread of democracy was therefore the overarching goal for international order. Free markets would uplift individuals, enrich societies and substitute economic interdependence for traditional international rivalries.
*****
A world order of states affirming individual dignity and participatory governance, and cooperating internationally in accordance with agreed-upon rules, can be our hope and should be our inspiration. But progress toward it will need to be sustained through a series of intermediary stages.
To play a responsible role in the evolution of a 21st-century world order, the U.S. must be prepared to answer a number of questions for itself: What do we seek to prevent, no matter how it happens, and if necessary alone? What do we seek to achieve, even if not supported by any multilateral effort? What do we seek to achieve, or prevent, only if supported by an alliance? What should we not engage in, even if urged on by a multilateral group or an alliance? What is the nature of the values that we seek to advance? And how much does the application of these values depend on circumstance?