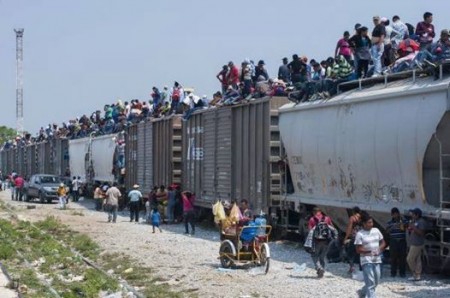 As thousands of illegal immigrant children are crossing the U.S.-Mexico border, House Democrats pushed for more amnesty, guest-worker visas, $3.7 billion in funding, and more lawyers for illegal immigrant children during a Tuesday Twitter town hall on immigration.
Their message to illegal immigrants was, in the words of Rep. John Lewis (D-GA), "our doors are open."
"We are all connected. We can't just build a wall or a fence and say no more," Lewis said. "This is America. Our doors are open."
House Minority Leader Nancy Pelosi (D-CA), who has said she would rather pass amnesty legislation than become Speaker again, and Rep. Chris Van Hollen (D-MD) urged House Speaker John Boehner (R-OH) to bring an amnesty bill to the floor so it can pass with support from Democrats. Boehner told Obama after House Majority Leader Eric Cantor (R-VA) was ousted for his embrace of amnesty that Congress would not vote on an immigration bill this year. Boehner did suggest, though, that Congress could pass amnesty legislation next year.
(Read the rest of the story here…)