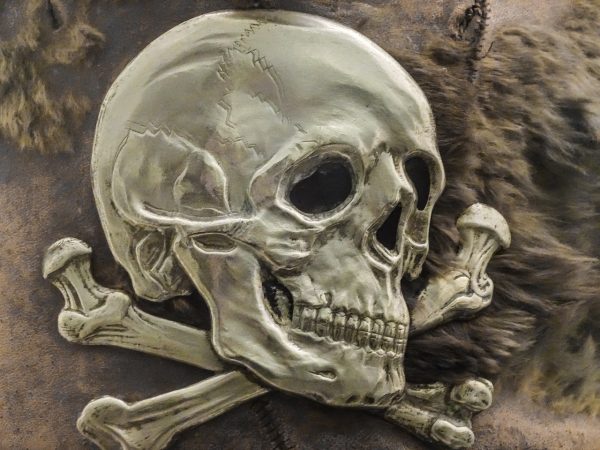 A plague of epic proportions is ripping through the global pig population, and CNBC is warning that this unprecedented outbreak of African swine fever "could lead to significant shortages" of pork in the global marketplace. As you will see below, the price of pork has already risen 38 percent over the last 4 weeks, and it appears inevitable that it will go a lot higher as this crisis continues to intensify. When the first case of African swine fever was reported in China last August, nobody was really too concerned at the time. But since then it has been spreading like wildfire, and the most recent estimates of the spread of the disease that we are getting from the experts are absolutely terrifying.
China consumes 49 percent of all pork produced in the world, and they slaughter approximately 700 million pigs a year.
So we are talking about the primary source of protein for the most populated country on the entire planet.
According to the Daily Mail, one major pork supplier has "suggested that 30-50% of Chinese pig farms have been affected by the outbreak". And apparently this is the primary reason why the price of pork has increased by 38 percent over the last month…
There was an 18% increase in the price of bacon from February to April this year, according to Bidfood, Beacon said, and the market price of pork has risen by 38% in the last four weeks.

The company also said another of its suppliers, Brakes, suggested that 30-50% of Chinese pig farms have been affected by the outbreak, which has increased pig prices around the world.
If what this pork supplier is claiming is true, then this plague is far, far worse than we had previously been told.
And commodities economist Arlan Suderman is giving us similar numbers. He just told CNBC that hog feeding in China is down "at least 40%", and in some areas he says that it is down "more than 50%"…
"What our people there in China find is a far different story where the disease is continuing to spread," said Arlan Suderman, chief commodities economist with INTL FCStone in Kansas City, Mo. "China just doesn't want the rest of the world to know what the situation is."

The economist termed it "a very dire situation" and estimates hog feeding in China has fallen at least 40% and in some larger swine producing regions plummeted more than 50% in response to the disease. He said the decline is directly attributable to infected pigs dying and producers afraid of the disease and liquidating herds to salvage some value.
There is no cure for African swine fever, and when it hits a pig farm it spreads like wildfire. In an effort to fight the spread of the disease, most of the time authorities slaughter any pigs that somehow survive.
So if 40 percent of China's pig farms have already been essentially wiped out, we are talking about a blow to global pork production unlike anything we have ever seen before…
"If we're down 40%, that would mean on an annualized basis that they've lost more pork production capacity than what we produce in all of North and South America together on an annual basis," said Suderman.
I hope that most of you are starting to grasp the implications of what I am sharing.
And China is not the only one grappling with this outbreak. African swine fever is also devastating pig farms in Vietnam, Cambodia, Tibet and we just learned that an outbreak has now erupted in South Africa…
South Africa has detected an outbreak of African swine fever on a farm in North West province, the Paris-based World Organisation for Animal Health (OIE) said on Wednesday, citing a report from the South African agriculture ministry.

The outbreak killed 32 out of a herd of 36 pigs on a farm in the Ditsobotla district, with the remaining animals slaughtered, the report said.
The good news is that there haven't been any outbreaks in the U.S. yet, and the National Pork Producers Council just canceled the World Pork Expo due to fears about the disease…
The National Pork Producers Council said it would be safest for the U.S. herd to cancel the World Pork Expo, which attracts about 20,000 visitors annually to the Iowa State Fairgrounds.

Visitors attend from 40 countries, including areas that have tested positive for the disease.

"Producers have been very concerned about the risk of African swine fever," said Jen Sorenson, vice president of the council's board.
The United States sells approximately 20 billion dollars worth of pork annually, and so there is a tremendous amount at stake.
The Department of Homeland Security is taking this threat extremely seriously, and they are going to do all they can to keep African swine fever from crossing our borders.
But even if the disease never reaches the United States, it is still going to deeply affect us. If the numbers that I shared with you above are accurate, that means that hundreds of millions of pigs are already dead, and this plague continues to spread.
Pork prices have already shot up, but they will never be lower than they are right now. China and other major pork consuming nations will be trying to import all of the pork that they possibly can, and that is just going to drive the price of pork through the roof.
And for those of us that don't eat pork, we will see prices for chicken and beef also rise as pork eaters alter their buying behavior due to rising prices. So in the end, all forms of meat are going to become significantly more expensive.
Also, let us not forget that "as many as a million calves" were lost in the state of Nebraska alone during the recent flooding in the central United States. That is going to drive up meat prices too.
No matter how much meat is actually produced, people are still going to be just as hungry. If you take a basic course in economics at one of our universities, you will learn that when demand stays the same and supply goes down, prices are going to rise.
Of course if African swine fever continues to spread wildly all over the globe, eventually we are going to have a much bigger problem on our hands than just rising prices.
This is a developing story, and I will do my best to keep you updated.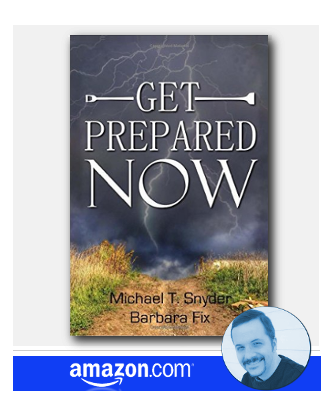 About the author: Michael Snyder is a nationally-syndicated writer, media personality and political activist. He is the author of four books including Get Prepared Now, The Beginning Of The End and Living A Life That Really Matters. His articles are originally published on The Economic Collapse Blog, End Of The American Dream and The Most Important News. From there, his articles are republished on dozens of other prominent websites. If you would like to republish his articles, please feel free to do so. The more people that see this information the better, and we need to wake more people up while there is still time.