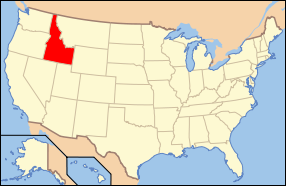 Gov. C.L. "Butch" Otter has sent a letter to federal officials telling them not to send any of the unaccompanied young migrants at the U.S.-Mexico border to Idaho — but it turns out the feds already have, albeit a tiny number.
Otter sent the letter Wednesday to U.S. Health and Human Services Secretary Sylvia Mathews Burwell, Homeland Security Secretary Jeh Johnson, and U.S. Citizenship and Immigration Services Director Leon Rodriguez. On Thursday, federal authorities released data on the number of children sent to various states, including eight to Idaho.
Otter's press secretary, Jon Hanian, said no one from the federal government had informed the state.
(Read the rest of the story here…)