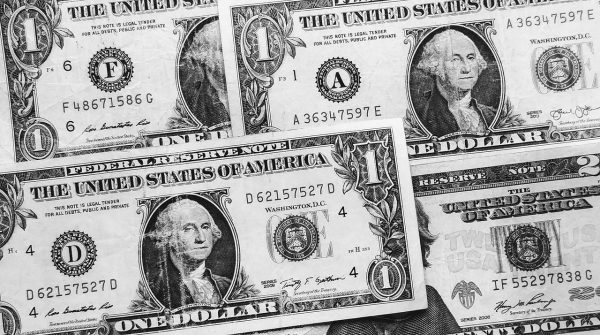 So there is a lot of buzz that the Federal Reserve is about to cut interest rates – and it might actually happen. We'll see. But if it does happen, it will directly contradict the carefully crafted narrative about the economy that the Federal Reserve has been perpetuating all this time. Fed Chair Jerome Powell has repeatedly insisted that the U.S. economy is in great shape even when there has been a tremendous amount of evidence indicating otherwise. And of course President Trump has been repeatedly telling us that this is "the greatest economy in the history of our country", but now he is loudly calling for the Federal Reserve to cut interest rates as well. Something doesn't seem to add up here. If the U.S. economy really was "booming", there is no way that the Fed should cut interest rates. Right now interest rates are already low by historical standards, and theoretically it is during the "boom" times that interest rates should be normalized. But if the U.S. economy is actually slowing down and heading into a recession, then a rate cut would make perfect sense. And if that is the reality of what we are facing, then the economic optimists have been proven dead wrong, and people like me that have been warning of an economic slowdown have been proven right.
If the talking heads on television are correct, we'll probably see a rate cut. In fact, apparently there are some people that are even pushing "for a 50 basis point cut"…
Most Fed watchers believe that the central bank will cut its funds rate, now hovering between 2.25% and 2.5%, by a quarter point, also known as 25 basis points. A small group — including President Donald Trump's latest nominee for Fed governor — are pounding the table for a 50 basis point cut, which would take the rate below 2%. A rate cut of any size would be the first since the 2008 financial crisis.
A 50 basis point cut is something that would normally only be done during an economic emergency.
Have we already reached such a point?
That wouldn't seem to be the case. Stock prices are still at record highs, and at least according to the government's highly manipulated figures, U.S. GDP is still growing…
The nation's gross domestic product – the value of all goods and services produced in the U.S. – increased at a seasonally adjusted annual rate of 2.1% in the April-June period, following a 3.1% gain in the first quarter, the Commerce Department said Friday. Economists expected a 1.8% increase in output.

The report comes amid mounting worries that the sluggish global economy and President Trump's trade war with China could lead to a recession by next year.
Yes, there are tons of other indicators that are clearly telling us that an economic slowdown has already begun, and I am not going to repeat everything that I have been saying for the past 6 months in this article.
But even though things are definitely moving in the wrong direction, I would definitely not call what we are currently experiencing "an economic emergency" just yet.
After all, things can't be too bad if a 16-year-old kid just won 3 million dollars playing video games…
A teenager from Pennsylvania won $3 million and took home the top prize at the 2019 Fortnite World Cup on Sunday. Kyle "Bugha" Giersdorf scored 26 more points than runner-up "psalm" to win the eSports tournament held at Arthur Ashe Stadium in Queens.

"Words can't even explain it. I'm just so happy," the 16-year-old said in an interview posted to Twitter by organizers. "Everything I've done, the grind, it's all paid off. It's just insane."
Good for that kid. I wish that I was talented enough to be a world champion at something.
Unfortunately, when things get really bad in this country money is going to start getting really tight, and we simply are not there yet.
So could it be possible that there is another reason for the sudden push to get the Fed to reduce rates?
Well, CNBC's Steve Liesman seems to think that there could be a political motivation…
"Think about what happens when a person gets up at a rally and starts railing against The Federal Reserve, and starts to create what could lead to Congressional pressure on The Fed, then you could imagine that their could be support for a different system."

"I think they think there's a lot of political downside risk to getting this wrong."
If the Federal Reserve doesn't cut rates and the U.S. economy really starts going off the rails, they will be President Trump's number one economic target during the 2020 campaign.
And it has already gotten to the point where Trump is regularly attacking them on social media. For example, he posted the following just a little while ago…
The Fed "raised" way too early and way too much. Their quantitative tightening was another big mistake. While our Country is doing very well, the potential wealth creation that was missed, especially when measured against our debt, is staggering.
If a wave of anti-Fed sentiment helps get Trump re-elected, that could potentially be a nightmare scenario for the folks over at the Federal Reserve. With a full second term and a Republican majority in Congress, President Trump could decide to dramatically reform or completely get rid of the Federal Reserve system altogether. Of course those that follow my work regularly know that I would be thrilled by this, because I have been advocating for the elimination of the Federal Reserve system for many years.
The sort of political scenario that I just outlined probably won't happen, but even if there is a small chance that it could happen the people running the Federal Reserve have got to account for that possibility.
So cutting rates would be a way to "play it safe" by appeasing President Trump and his supporters. If President Trump senses that the Fed is on his team, then he probably won't be inclined to make a big move against them.
In any event, a small rate cut is definitely not going to do much to alter our overall economic trajectory.
Because the truth is that an economic slowdown has already begun, and many experts are anticipating that it will greatly accelerate during the second half of this year.
About the author: Michael Snyder is a nationally-syndicated writer, media personality and political activist. He is the author of four books including Get Prepared Now, The Beginning Of The End and Living A Life That Really Matters. His articles are originally published on The Economic Collapse Blog, End Of The American Dream and The Most Important News. From there, his articles are republished on dozens of other prominent websites. If you would like to republish his articles, please feel free to do so. The more people that see this information the better, and we need to wake more people up while there is still time.