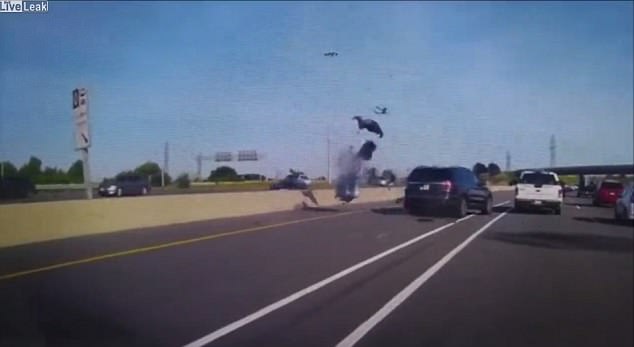 A female motorcyclist is dead after a horrific collision with an SUV that didn't check before changing lanes…
The 49-year-old woman died following the collision on Friday evening in a High-Occupancy Vehicle lane on Highway 403 in Mississauga, Ontario, which is adjacent to Toronto.

Canadian police have not yet released the name of the deceased woman.

Dashcam footage of the crash shows an SUV that is stuck in traffic illegally crossing a double line barrier into the HOV lane, which is reserved for vehicles carrying at least two people, including the driver.
Words cannot do this incident justice.
You have got to see this video…