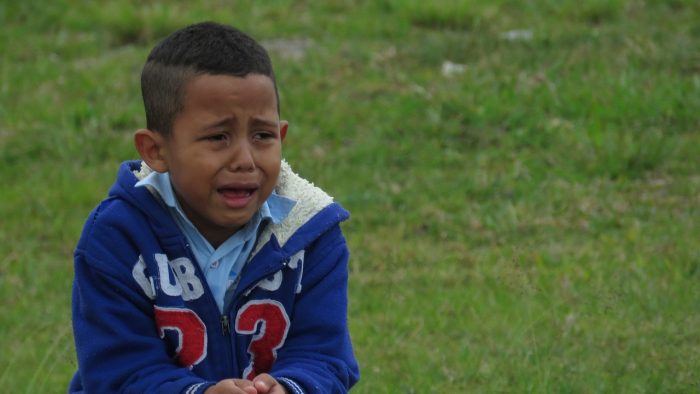 This is rapidly becoming the biggest news story in America.
ProPublica has released a new audio that contains material that is absolutely heartbreaking…
ProPublica, a nonprofit newsroom that produces investigative journalism in the public interest, posted the audio Monday afternoon.

The news outlet said the audio was recorded last week inside a U.S. Customs and Border Protection detention facility. ProPublica said the person who made the recording asked not to be identified for fear of retaliation. ProPublica said the source gave the audio to Jennifer Harbury, a well-known civil rights attorney in the Rio Grande Valley along the Texas border with Mexico. Harbury, in turn, gave it to ProPublica.

One child can be heard saying he or she had memorized a mother's phone number. Another can be heard crying for daddy, over and over. Attendants offer children food. One Border Patrol agent says, "Well, we have an orchestra here. What's missing is a conductor."
Of course the exact same kind of thing happened under Barack Obama, so there is lots of blame to go around.
But in politics, as with so many other things, winning the narrative is all that really matters.
And in this case, the left definitely appears to be winning this battle for public opinion.