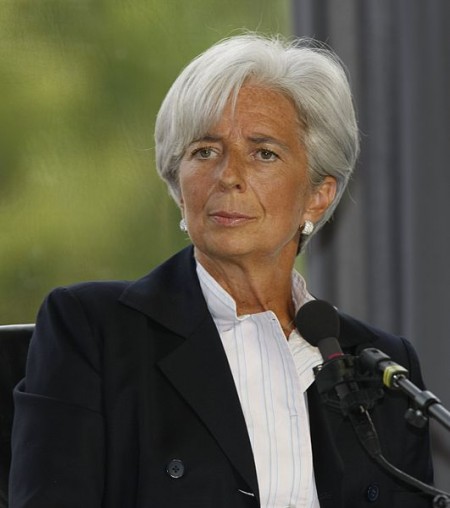 IMF chief Christine Lagarde, one of the world's most powerful women, announced Wednesday she had been charged with "negligence" over a multi-million-euro graft case relating to her time as French finance minister.
The shock announcement came a day after she was grilled for more than 15 hours by a special court in Paris that probes ministerial misconduct, the fourth time she has been questioned in a case that has long weighed upon her position as managing director of the International Monetary Fund.
"The investigating commission of the court of justice of the French Republic has decided to place me under formal investigation," she said in exclusive comments to AFP.
In France, being placed under formal investigation is the nearest equivalent to being charged, and happens when an examining magistrate has decided there is a case to be answered.
(Read the rest of the story here…)