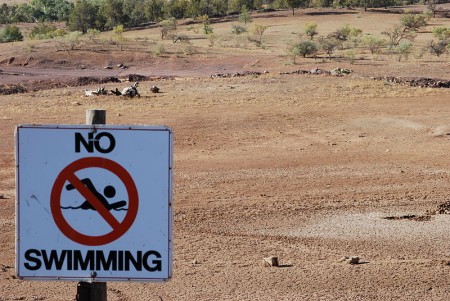 Extreme drought conditions have become so harsh for the Central Valley community of East Porterville, many of its residents dependent on their own wells have run out of water.
Roughly 300 homes have received a three-week supply of bottled water after Tulare County officials discovered their wells had gone dry.
In all, county officials distributed 15,552 1-gallon bottles of water, and have been filling a 2,500-gallon tank with nonpotable water so residents can flush toilets and bathe.
And the problem could be worse because many believe the number of people whose wells have gone dry is "grossly underreported," said Michael Lockman, manager of Tulare County's Office of Emergency Services.
(Read the rest of the story here…)