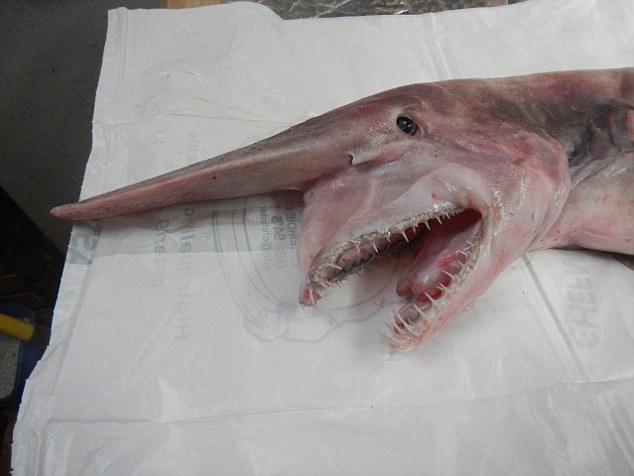 An extremely rare shark species considered a 'living dinosaur' has been caught off the coast of New South Wales to the shock and amazement of local fishermen.
The species, known as a goblin shark, are rarely seen as they typically reside in waters near the ocean floor at around 1,200 metres deep.
As they dislike sunlight and prefer the darkness of the ocean floor, they are also known as the 'vampire shark'.
However this small specimen was captured in a net by fishermen, Lochlainn Kelly and his father Mike, just 609 metres below the water's surface near Green Cape off the South Coast of New South Wales, and brought to shore at Merimbula to the north, Narooma News reports.
(Read the rest of the story here…)