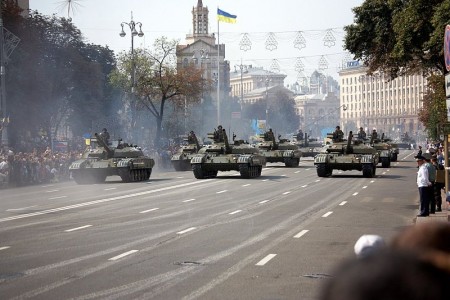 Ukraine said its troops attacked and partially destroyed a column of armed vehicles that had crossed the border from Russian territory, while Russia said it was concerned about an attack on another convoy carrying aid.
Ukrainian government troops engaged the vehicles that had arrived overnight through a rebel-held section of the border, Andriy Lysenko, a spokesman for the country's military, told reporters in Kiev today. Ukrainian soldiers continue to come under shelling, including rounds fired from Russia, he said.
The government in Kiev has for months said that separatist rebels in its easternmost regions are receiving support from Russia, which backs them with artillery fire. Russia has repeatedly denied any involvement in the Ukrainian unrest. The Foreign Ministry in Moscow said it was concerned about potential attempts to disrupt the humanitarian convoy and repeated a call for a cease-fire to allow for aid delivery.
(Read the rest of the story here…)