Kevin Spacey has broken his silence.  For the very first time since allegations of sexual misconduct first came out, Kevin Spacey is telling the world exactly what he thinks.  Immediately after it was confirmed that he will be charged with sexual assault, he posted a video to YouTube entitled
"Let Me Be Frank"
in which he once again took on the persona of Frank Underwood.  But in this video, he appears to be addressing events in "House of Cards" and the drama surrounding his personal life simultaneously.  Trust me, this is one video that you will not forget any time soon.
If Spacey is ultimately convicted, he could be facing extended prison time, because the charges against him are very serious…
The Nantucket case, which was first reported by the Boston Globe, stems from allegations by son of former Boston news anchor Heather Unruh, who said last year that Spacey got the 18-year-old drunk and then groped him in 2016.

"Kevin Spacey bought him drink after drink after drink and when my son was drunk, Spacey made his move and sexually assaulted him," Unruh said at a press conference announcing the claims last November.

"The victim, my son, was a star-struck, straight, 18-year-old young man who had no idea that the famous actor was an alleged sexual predator or that he was about to become his next victim," Unruh said.
But in the video, Spacey doesn't apologize for his behavior at all.
In fact, he seems to relish his evil persona.
Was he speaking as Frank Underwood when he said these things, or was it as Kevin Spacey?
Or have the two personas essentially merged at this point?
After watching the video, it is very difficult to tell where his head is at, because he was speaking very strangely…
Spacey's video, posted minutes after The Boston Globe's story about him, features the actor at the kitchen sink, washing his hands while wearing an apron. "I know what you want," he begins in character. "Oh, sure, they may have tried to separate us, but what we have is too strong. It's too powerful. I mean, after all, we share everything, you and I."

He continues: "I told you my deepest, darkest secrets. I showed you exactly what people are capable of. I shocked you with my honesty, but mostly I challenged you and made you think.

"And you trusted me," he says. "Even though you knew you shouldn't. So we're not done, no matter what anyone says. And besides, I know what you want. You want me back."
And toward the end of the video, he seems to strongly infer that he does not intend to pay a price for the things that he is being accused of doing…
"Because I can promise you this: If I didn't pay the price for the things we both know I did do, I'm certainly not going to pay the price for the things I didn't do," he says. "Oh, of course they're going to say I'm being disrespectful, not playing by the rules. Like I ever played by anyone's rules before. I never did. And you loved it."
In The Usual Suspects, Spacey played a criminal mastermind named Keyser Soze that was able to avoid capture and ultimately disappeared at the end of the film.
Is he about to do the same thing in real life?
He certainly has the resources to do such a thing, and it wouldn't surprise me at all…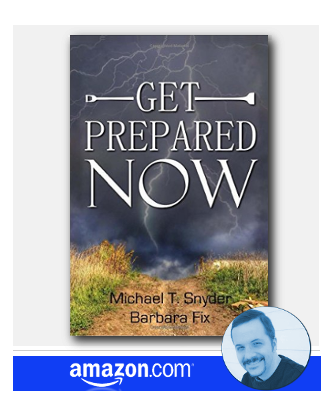 About the author: Michael Snyder is a nationally-syndicated writer, media personality and political activist. He is the author of four books including Get Prepared Now, The Beginning Of The End and Living A Life That Really Matters.  His articles are originally published on The Economic Collapse Blog, End Of The American Dream and The Most Important News.  From there, his articles are republished on dozens of other prominent websites.  If you would like to republish his articles, please feel free to do so.  The more people that see this information the better, and we need to wake more people up while there is still time.