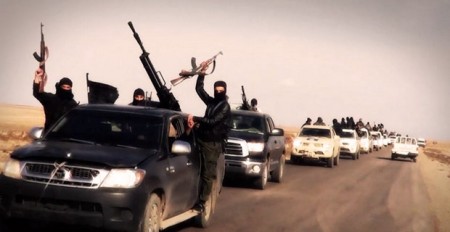 Islamic militants have crushed a tribal uprising against their rule in eastern Syria after three days of clashes in a string of villages near the border with Iraq, beheading and crucifying opponents along the way, activists said Monday.
The fighters from the Al-Qaeda breakaway Islamic State group control huge swaths of territory in eastern and northern Syria and are fighting rival rebels, Kurdish militias and the Syrian army for more territory.
Meanwhile, at least 10 people including four children and two women were killed Monday when Syrian forces dropped explosives-filled barrels from a helicopter over the Bab Nayrab district of Aleppo in northern Syria, activists said. Many others were buried under the rubble of buildings, they said.
The Syrian army regularly dropped the so-called barrel bombs over populated areas in rebel-held territory. Aleppo, once Syria's commercial capital, has seen heavy fighting since rebels seized part of the city in 2012.
(Read the rest of the story here…)