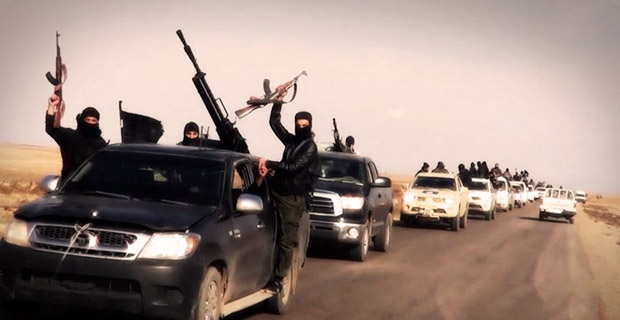 Islamic State (IS, formerly ISIS/ISIL) militants have an army of about 200,000 fighters, over six times larger than previous CIA estimates, a senior Iraqi Kurdish leader has claimed.
"I am talking about hundreds of thousands of fighters because they are able to mobilize young Arab men in the territory they have taken," Fuad Hussein, the chief of staff of Iraqi Kurdish President Massoud Barzani, told the UK Independent in an exclusive interview.
Controlling roughly one third of Iraq and Syria, Hussein says the 250,000 square kilometer territory has provided IS a 10 to 12 million-large population from which to attract potential fighters.
He said this sizeable force explains how the Islamic State had been able to wage successful campaigns on multiple fronts in Iraq and Syria.
(Read the rest of the story here…)