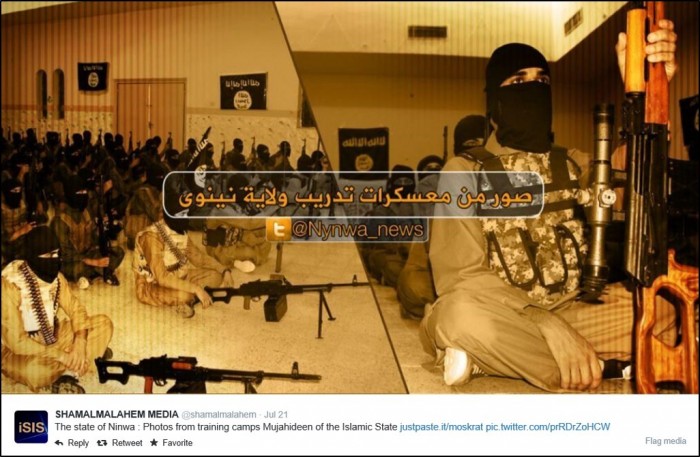 Terror group ISIS has reportedly released a series of photographs on social media showing children around 10 years of age in soldier uniforms being trained to use assault rifles and kill people. The jihadist group has been using child soldiers in its battle for territories in Iraq and Syria.
The Daily Mail published a number of the photos, where several of the children are seen using weapons such as AK47s. The photos apparently were taken at a training school near the Syrian capital of Damascus, which ISIS has set its sights on.
The children are also seen performing military drills, and marching before ISIS' black flag.
The Islamic militants have been stepping up their attacks in Syria, and have been trying to capture the country's last remaining military air base. A large battle between militants and Syrian soldiers at al-Jafra village near the military airport on Friday left at least 67 people dead.
(Read the rest of the story here…)